Welcome to St Barnabas and St James the Less
These ancient churches continue to welcome all their visitors as they have done for about a thousand years. Both churches are at the heart of their communities and are here for everyone.
St Barnabas stands proudly in the middle of the village, its tower perhaps the finest example of Romanesque architecture in Essex. We hold regular traditional communion services as well as family friendly gatherings. The church is also used for activities as diverse as toddler groups, concerts and art exhibitions.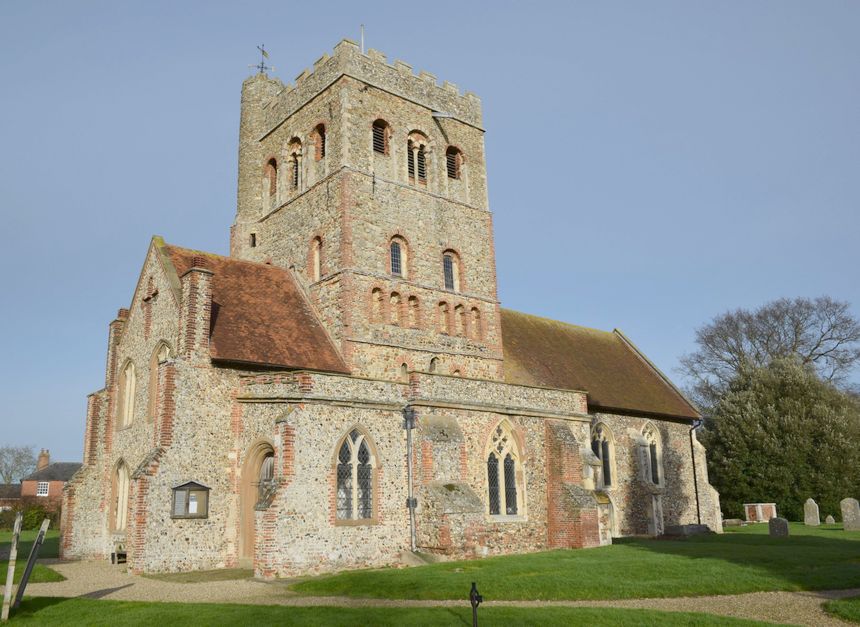 St James the Less is a small Norman church in a tranquil, leafy setting, serving a small village of some 40 houses. However, it is the village's only meeting place. It holds regular services as well as hosting a variety of village activities.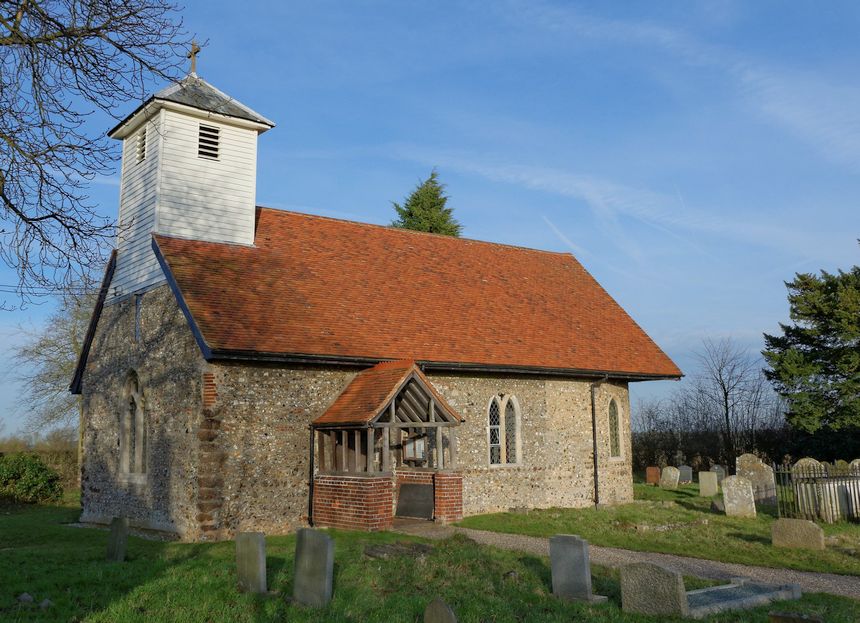 Tough Times?
These have been extraordinary times for all of us as we grappled with the challenges of the Covid-19 pandemic. However, the churches are now open again for private prayer, or for anyone who just needs somewhere quiet and peaceful to sit, and Services are happening again. We endeavour to keep this website up to date, but if you are coming to a service or an event from a distance, please contact one of the churchwardens to confirm details.
We work with other groups in the village offering practical help or a listening ear, but if you feel the need of spiritual help the churches are there for you. Please visit our pastoral care section.
At last a 'priest in charge' for our parishes
The year before last our rector retired after over thirty years as rector of the churches of Great and Little Tey. Up to that point we had been sharing a rector with the churches of Wakes Colne and Chappel. Together the four churches form, what the Church of England calls, a 'United Benefice'. Over the last few months services have been taken by visiting clergy and members of the congregation. From the end of June we will have a 'priest in charge', Ian Scott-Thompson. Ian will continue look after his two existing parishes of Marks Tey and Aldham, while taking on responsibility for our United Benefice. We will be welcoming Ian at a service in Great Tey Church when he will be formally 'licenced' to look after our 4 churches (see 'Special Services' for details)
A Joint Effort
Would you like to join us in keeping our churches alive and in touch with our communities? Perhaps you sing, like flower arranging, have some spare time to help maintain churchyards, understand modern media and how it works, or would like to help with special church events? How about learning to bell ring? See Helping out to learn more.